BAR NAR – A BURST OF FRESHNESS
Following the trend of fresh cut produce, BAR NAR seeks to offer healthy, fresh and ready-to-go fruit snacks to our region's consumers. We visit orchards around the globe, select top-quality fruit and strive to carefully preserve its freshness and nutritional value.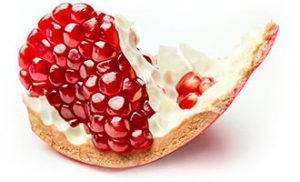 PICKED FROM SELECTED ORCHARDS
Picked from carefully selected orchards all over the world, our fresh fruit continuously arrives at our facilities. To preserve its fresh and juicy taste, we peel the fruit manually and package it in a sealed atmosphere of impeccable and strictly controlled hygienic conditions, in accordance with the HACCP system.
The fresh and tasty BAR NAR products, in convenient and easy-to-carry packages, arrive to store shelves within 8 to 12 hours following production. BAR NAR fruit snacks – Pomegranate Arils, Fresh Cut Pineapple, and Fresh Cut Coconut are available throughout the year.